BRING YOUR IDEAS TO LIFE
OUR PROFESSIONAL DESIGNERS CAN HELP YOU DURING THE CREATIVE PROCESS
Whether in conception stages & in need of your first logo, or trying to create the best sign for your new location, ORB Print can help you stand out in these competitive markets.
We can help you design: Logos, Offset Products, Corporate Event Signage, Billboards, Building Signs, Menu Boards, Drive-Thru Menus, TV Menus, Illuminated Displays, Vehicle Wraps, Window Wraps, and any other kind of sign you can think of.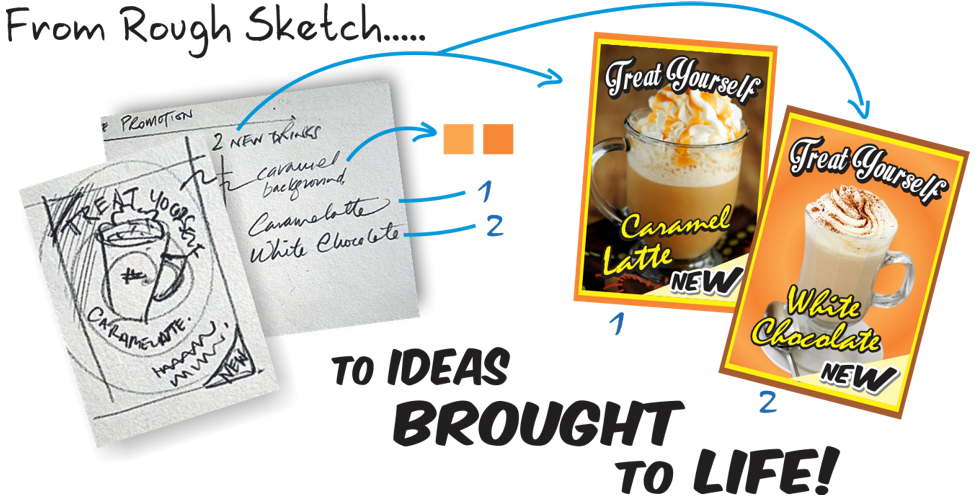 DRIVE WEB TRAFFIC
ORB Print can help you create digital catalogs and promotional designs for your website or social media platforms. Give us your ideas and we can create the digital designs you'll need for daily posts, headers, and advertisements to drive your web traffic.
Request a Free Quote
The Benefits
Captivate Your Customers
O.R.B. can custom tailor signage and marketing pieces for a wide-range of industries and marketplaces, utilizing your budget to its maximum potential with the right combination of products and unique designs. Bring in new customers with attractive signage that will make your brand and products stand out.